Since 1919
Home of "The Original" Atlantic City Bread
---

F

ormica Brothers Bakery legacy began in 1919 when Francesco Formica opened the bakery with his wife Rosa bringing his legendary hand-crafted breads to Atlantic City from Italy. In 1928 Francesco moved the bakery to its current location (2310 Arctic Avenue), building a state of the art brick oven that the family kept burning continuously until 1988. In 1987 Frank D. Formica (grandson) purchased the business from his uncles and father. In May 2019 Pat McKenna took over the 100 years old bakery and continues to make the hand-crafted Italian bread with the same exact recipe that Frank's grandfather used. The secret is in the water that comes from below the New Jersey Pinelands. This gives Formica's Bakery bread its unique flavor and body.
---
---
Created in 2022, and led by Grandson Frank Formica, Formica Freitag Bakery is the accumulation of over 100 years of baking experience between two great baking families. August Freitag founded Freitag Bakery in Camden in 1890. Collectively, Formica Freitag Bakery has over 200+ years of experience in the baking industry. The partnership is a credit to both families' legacies and testimony to providing the best in baking. Now operating as Formica Freitag Bakery.
---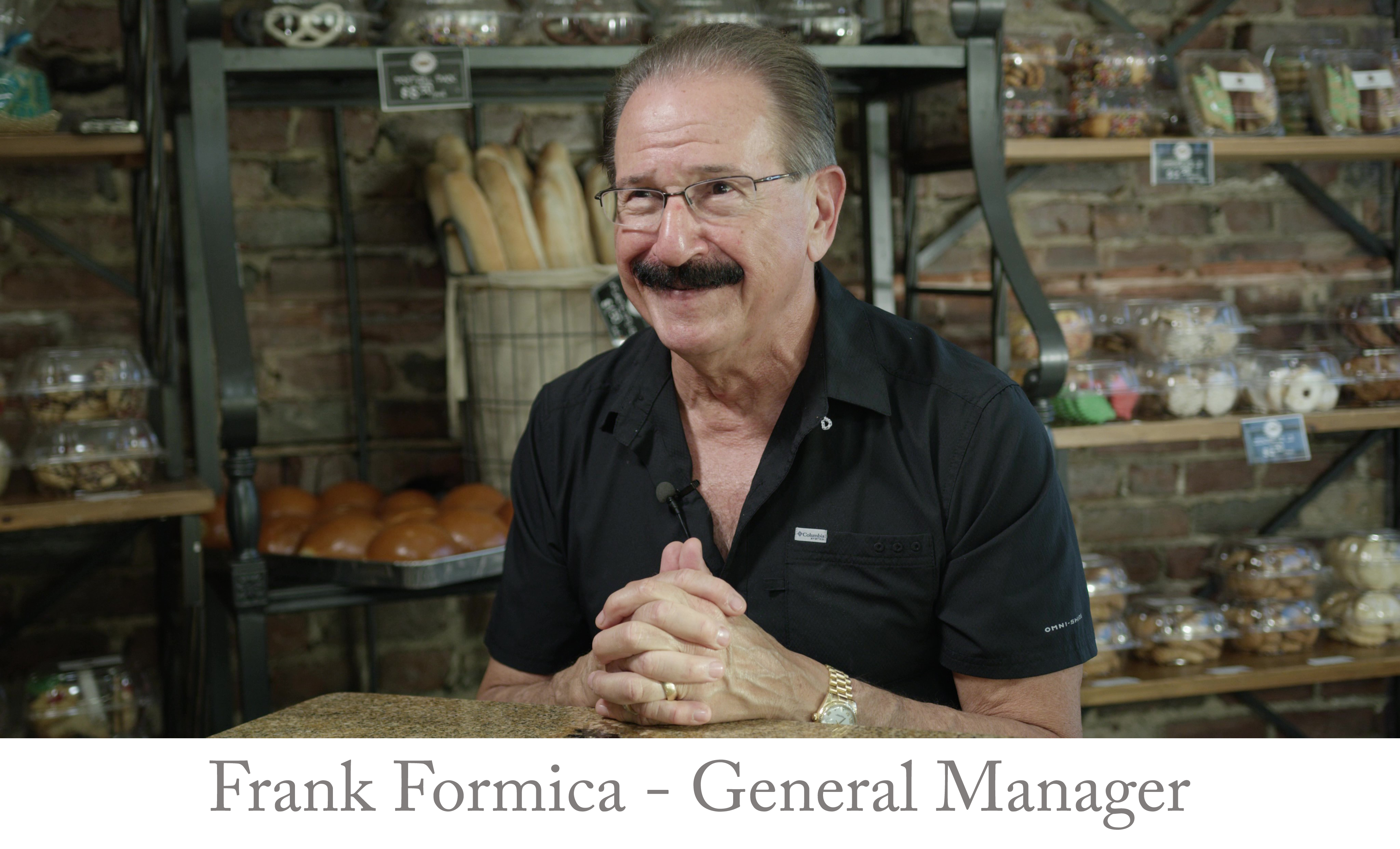 What makes Atlantic City bread special?

---
S

imply put, the Kirkwood-Cohansey water-table aquifer. Located under the Pinelands, Atlantic City's water supply is drawn from this aquifer that covers over 3,000 square miles. The aquifer is made up of the Kirkwood and Cohansey Formations, which are a unique combination of geologic units consisting mostly of sand, with minor lenses of silt, clay, and some gravel. The aquifer is prolific, ultimately yielding up to 4,500 gallons per minute. You will not find better bread in Atlantic City and Formica Freitag has been specializing in it for over 100 years.
---

FRESH BREADS
---

---
Fresh from the ovens daily.
SEATTLES BEST COFFEE
---

---
Come enjoy the taste of fresh roasted Seattles Best Coffee.
COOKIES & PASTRIES
---

---
Irresistible cookies and pastries the whole family will enjoy.

---